News / CE Certification
17.02.2021
RadioReport® has been successfully certified as a Class I medical device in accordance with Directive 93/42/EWG. The certification underlines the strong commitment to quality – both in terms of RadioReport® and the diagnostic result. Facilities that rely on RadioReport® get a proven safe and powerful tool.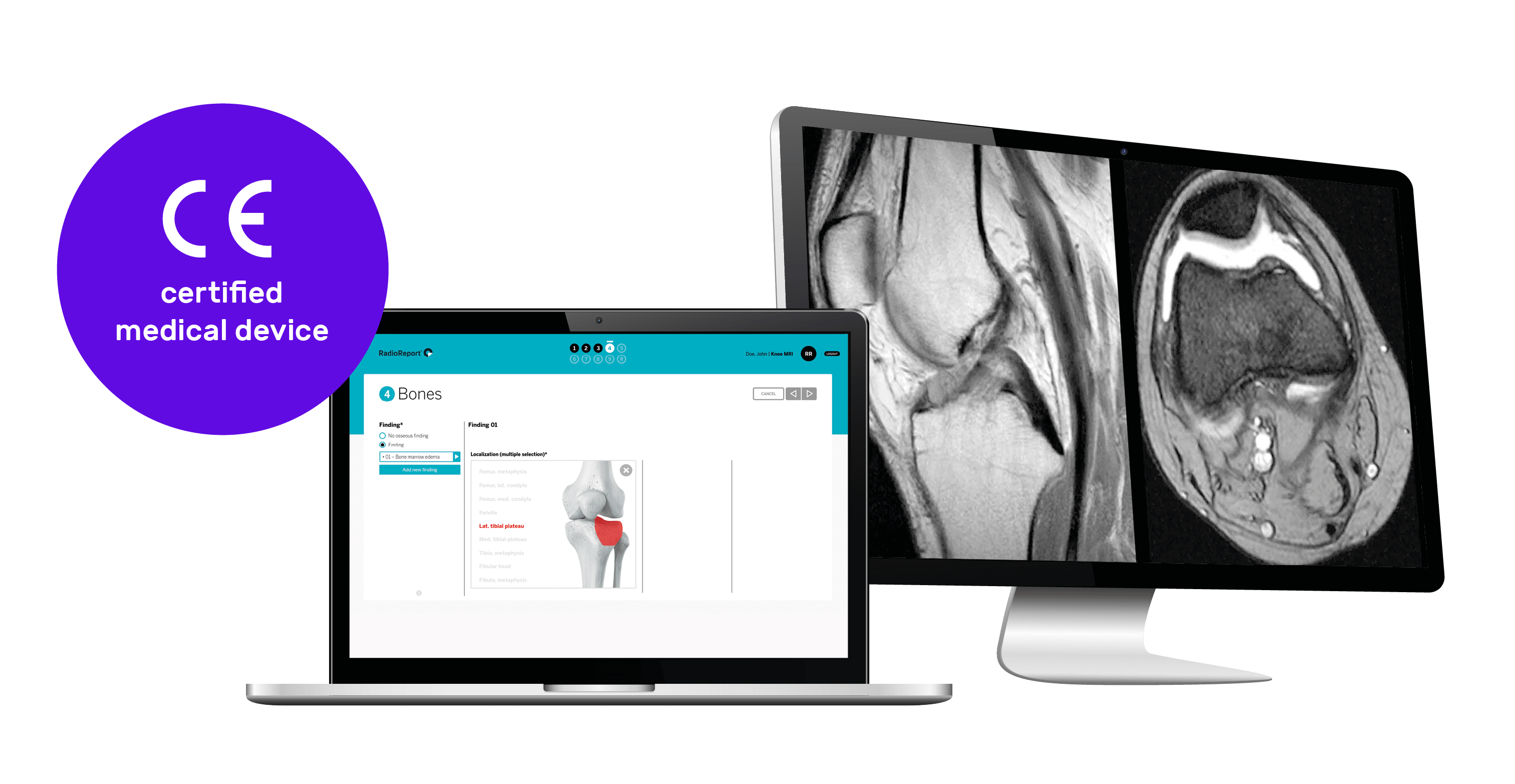 CE certification has attested to RadioReport®'s intuitive operation and complete, error-free reports. At the same time, thanks to the integration of key images and "localizers", these are easier to understand for referring physicians.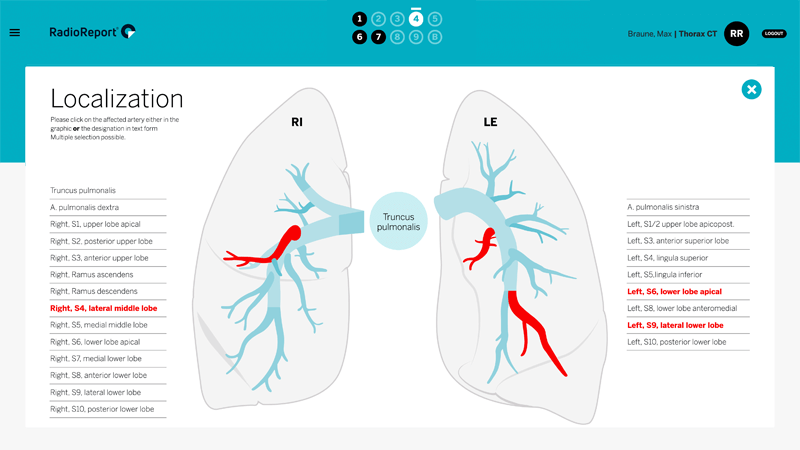 New: Chest CT module
---
In addition to the entire spectrum of chest disorders, the module can also be used to fully present the changes demonstrated in patients with COVID-19 (SARS2) associated pneumonia.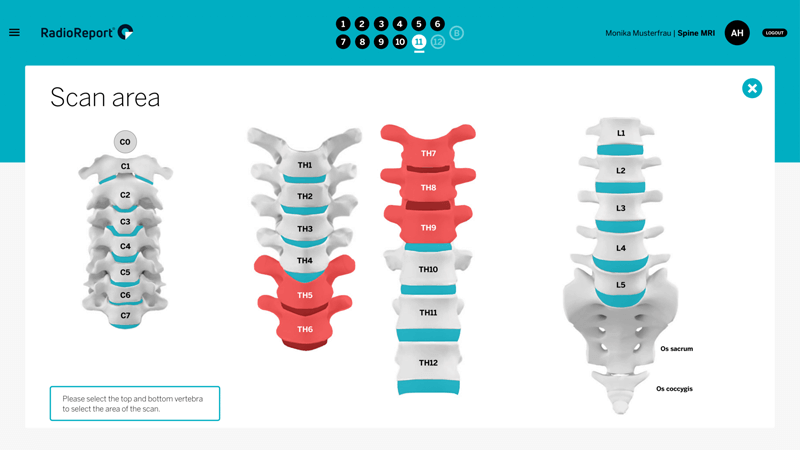 New: Spine MRI module
---
The module covers all regions of the spine from C0 to the os sacrum including the SI joints.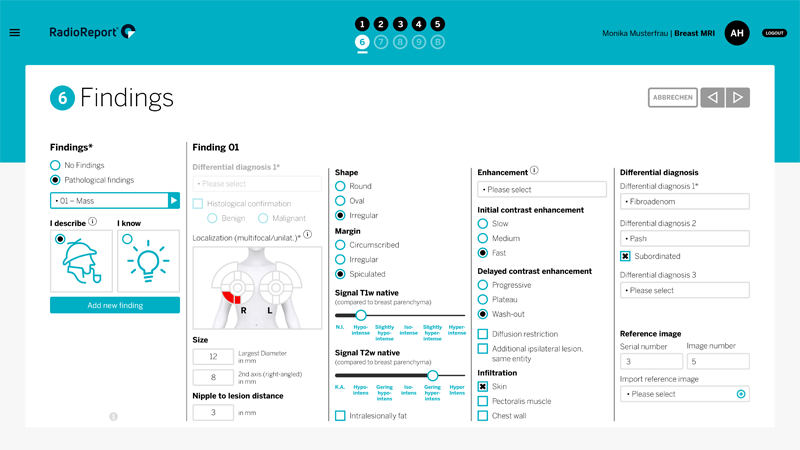 New: Breast module
---
The new module for breast reporting incorporates images from mammography as well as ultrasonography and MRI of the breast. Thus, the tool offers support at the highest possible level.