Thank you very much for your request!
Thank you for your interest in RadioReport®, the new way of reporting.
Within the next 48 hours, our sales team will contact you to coordinate the best way for a demo implementation at your site.
We look forward to hearing from you!
Your RadioReport® team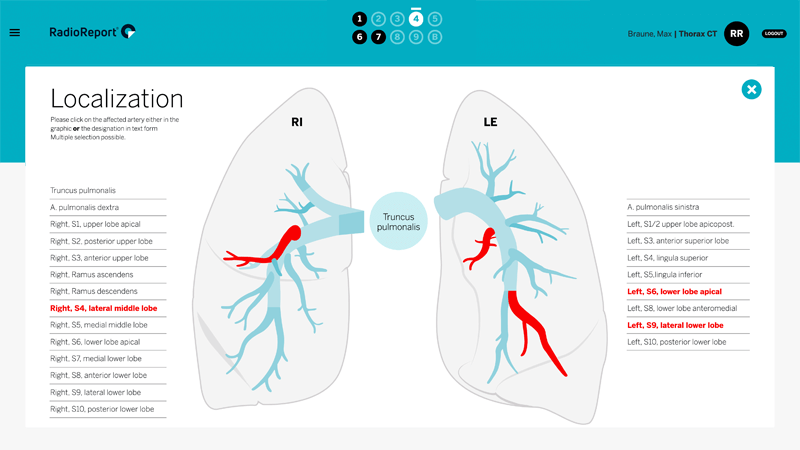 New: Chest CT module
---
In addition to the entire spectrum of chest disorders, the module can also be used to fully present the changes demonstrated in patients with COVID-19 (SARS2) associated pneumonia.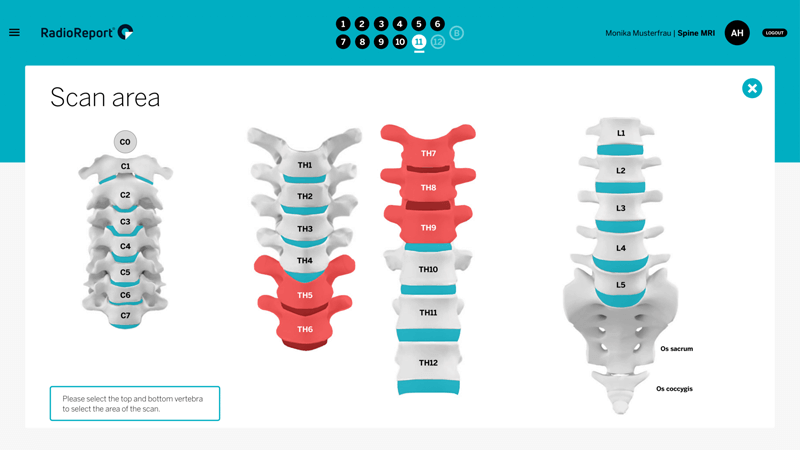 New: Spine MRI module
---
The module covers all regions of the spine from C0 to the os sacrum including the SI joints.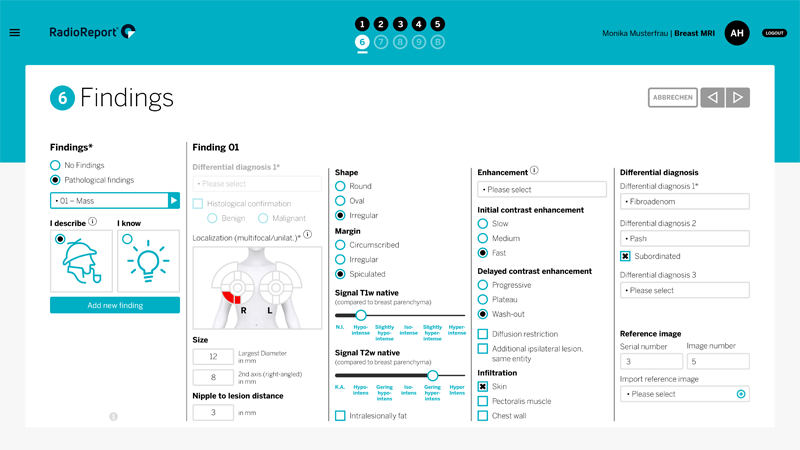 New: Breast module
---
The new module for breast reporting incorporates images from mammography as well as ultrasonography and MRI of the breast. Thus, the tool offers support at the highest possible level.