News  / Pelvis MRI Module
14.09.2021
MRI radiological examinations of the pelvis are common, variable, and complex. To tackle this, we developed the pelvis MRI module. This guided reporting module creates high-quality, effective, and standardized radiology reports.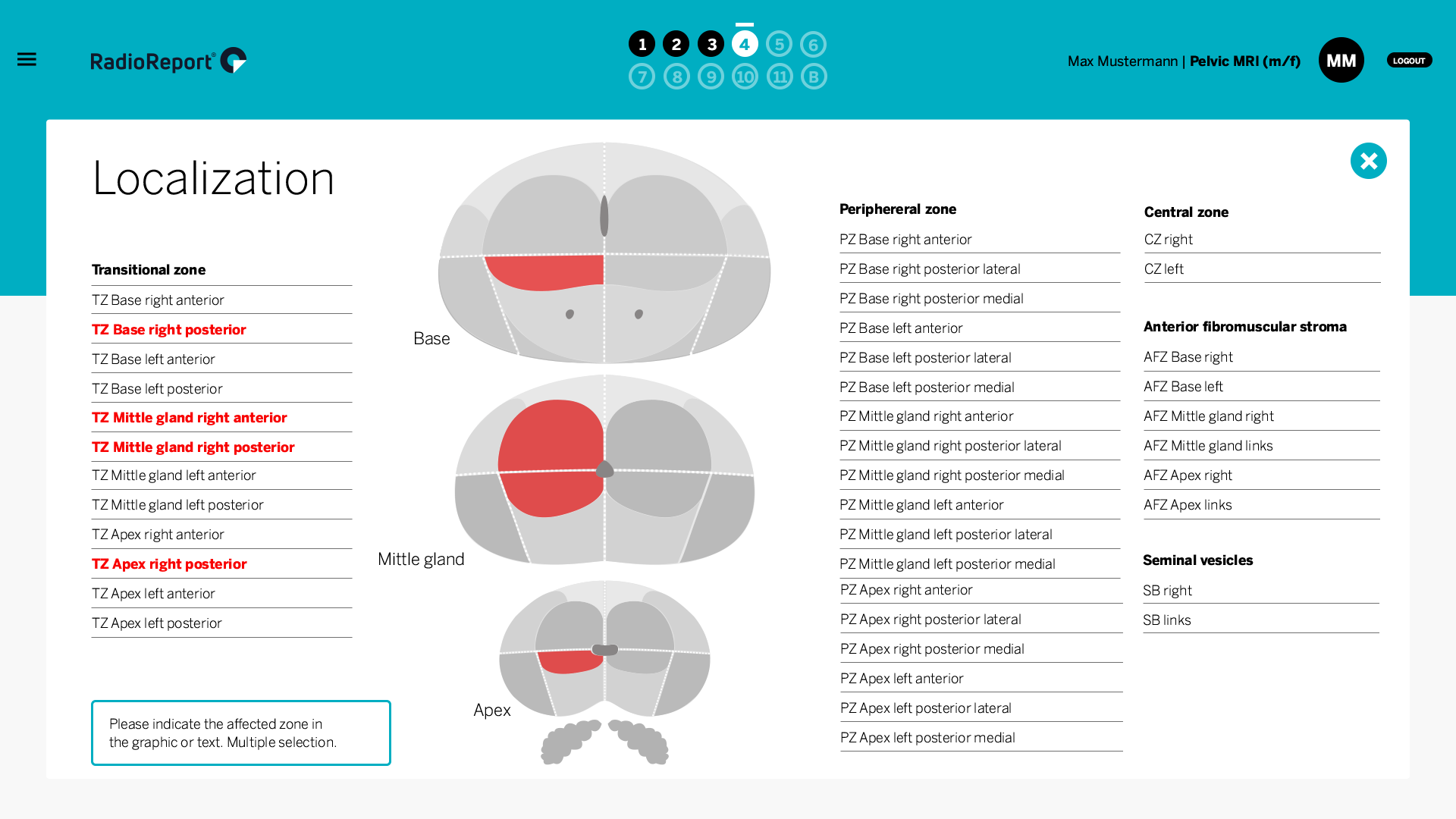 We included certified calculators, plausibility checks, and specific scoring systems such as the Prostate Imaging Reporting and Data System (PI-RADS). Moreover, we embedded up-to-date medical information, anatomical diagrams, and international classifications.
Our modules help you provide value-based health care, enhance communication with the referring physicians, and improve patient outcomes.
For an optimal user experience, we design our modules in an intuitive and user-oriented way.