Neo Q Quality in Imaging
– We are Reporting 3.0
Neo Q Quality in Imaging
– We are Reporting 3.0
RadioReport® Revolutionizes the Process of Reporting
RadioReport® is the result of an interdisciplinary development process with a challenging goal: the next generation of the radiological workflow! The starting point is a medical concept that was developed by a team of experienced radiology specialists. Based on this, we have developed a software solution that is used in daily clinical practice and offers a comprehensive innovation of the radiological workflow with many potentials. We want to inspire our customers and partners for these new perspectives at all levels. This is exactly what our team stands for.Read more >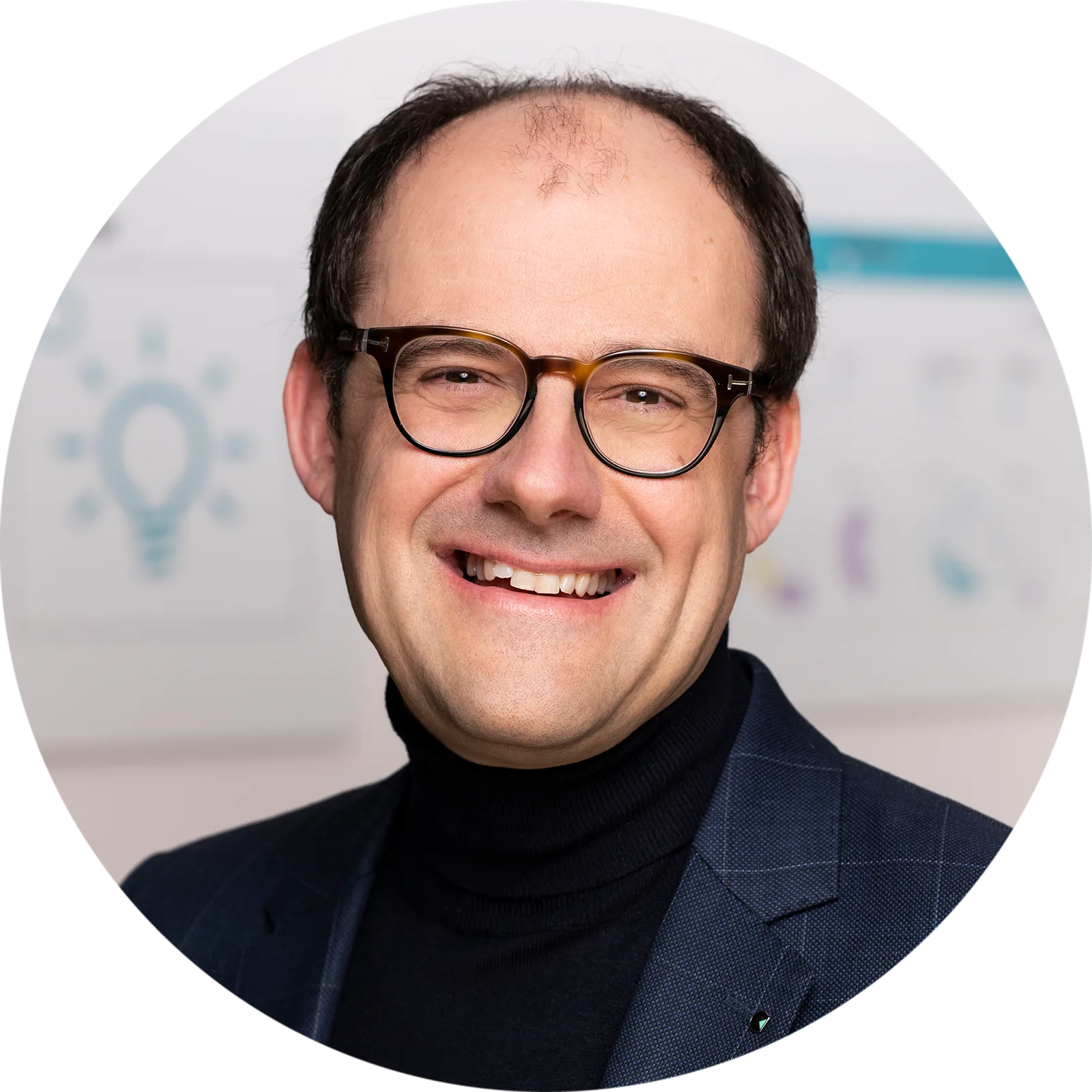 Prof. Alexander Huppertz, M.D., Ph.D.
CEO & Founder – Alexander is a German board-certified Radiologist with more than 20 years of clinical experience in both inpatient and outpatient services as well as international imaging research. He has extensive management experience in the pharmaceutical industry, in MRI/ CT development, and with regard to IT strategy in the healthcare business. He established the award-winning projects "Mobile MRT für Brandenburg!" and "HerzCheck.org", a joint project funded by the Innovation Fund of the "Gemeinsamer Bundesausschuss" (G-BA) and led by the German Heart Center of the Charité. After medical residency at the Technical University of Munich and LMU Munich, for more than ten years, he was Managing Director of the renowned Imaging Science Institute Charité, a private-public partnership of Charité – between Universitätsmedizin Berlin, Siemens Healthineers and Bayer Pharmaceuticals.Read more >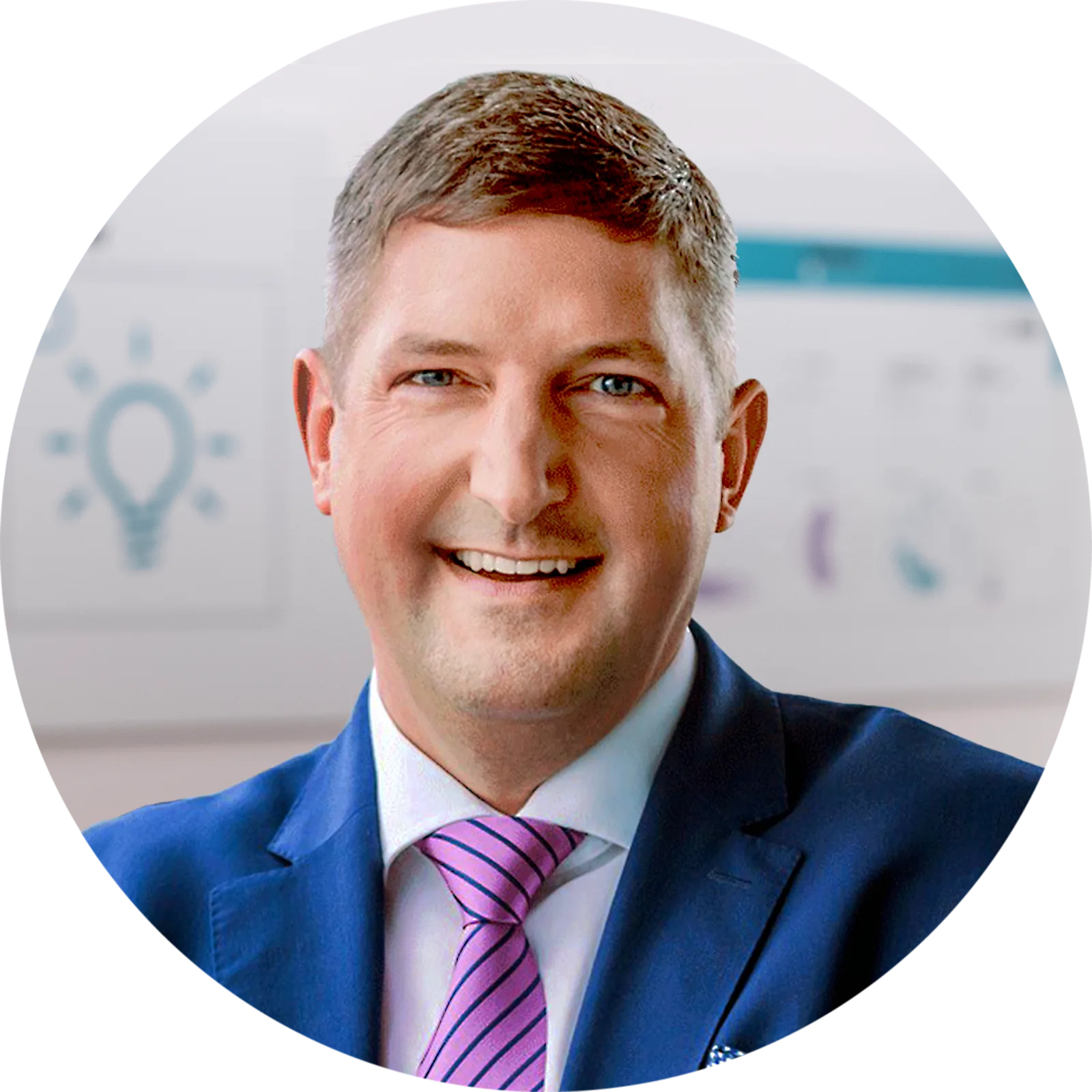 Sven Jansen, Ph.D.
CEO & Business Strategist – His scientific background is based on a Ph.D. in biochemistry/molecular medicine from Harvard Medical School and the University of Bremen. He has over 20 years of experience in the Healthcare industry with different C-Level positions in international strategic consultancies like Booz Allen Hamilton/booz&co. in Dubai and global healthcare companies like GE Healthcare in Paris and Chicago as well as CSC/DXC Technology in Germany. Until April 2022, he had first been CEO and then Executive Board Member of the Munich-based NOVENTI Group. Within the NOVENTI Group, his responsibilities focused on new business innovation, consumer & retail health, health data analytics, digital transformation and sustainability. From mid-2022 he embodied the position of CEO of INNO3 in Leipzig, Germany before joining Neo Q in April of 2023. Dr. Jansen is an author, keynote-speaker and recipient of the LSC Leadership award of the Vatican. His commitment for planetary health & sustainability is internationally recognized. Due to his scientific and professional career, his industry emphasis include payer, provider, public funds as well as life sciences, pharma, biotech/biosimilars and MedTech.Read more >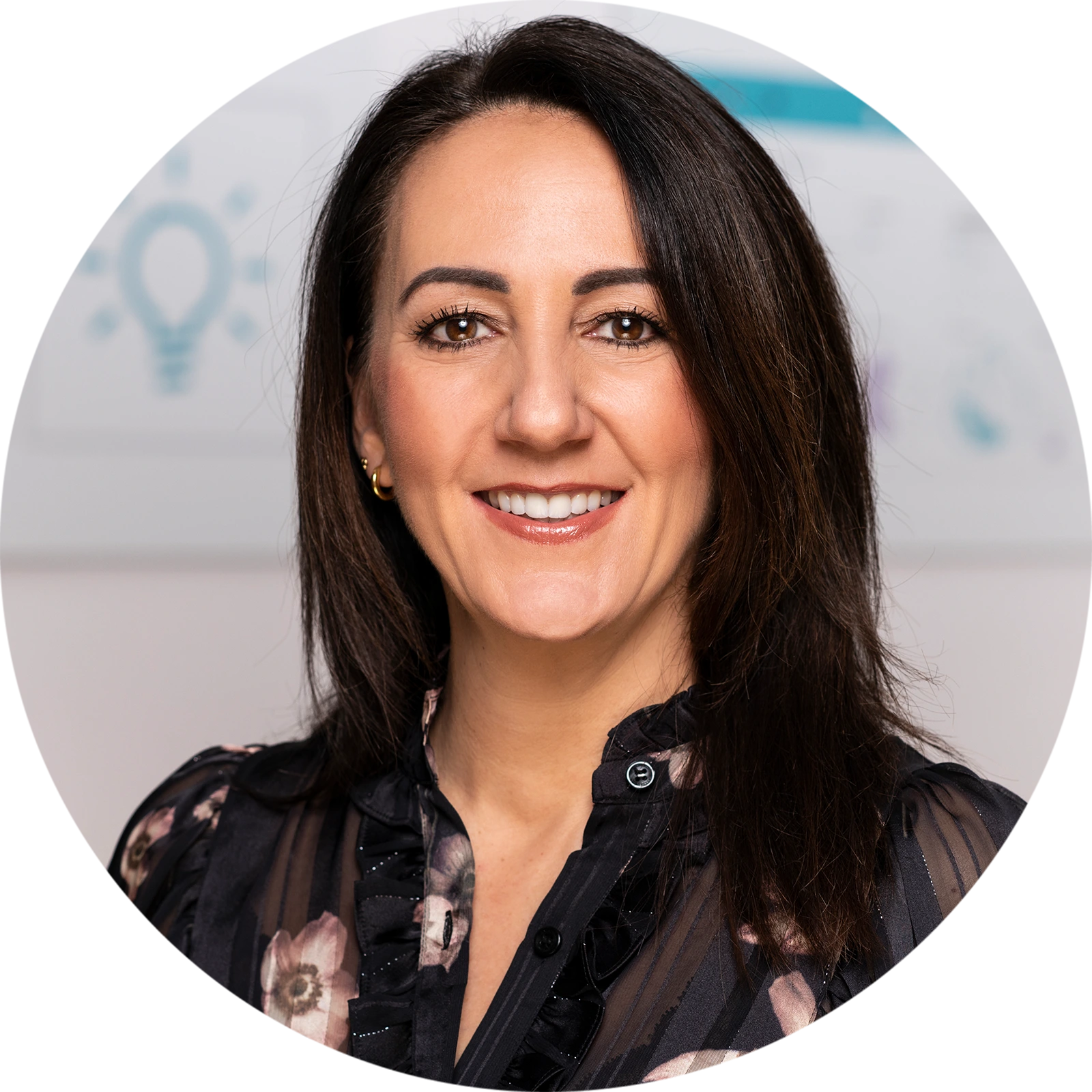 Tanja Wienholtz
Chief Financial Officer (CFO) – Tanja Wienholtz is an experienced manager and a pro-active leader with extensive Financial and Operational knowledge with strong international experience. Throughout her carrier she worked many years abroad for an international educational company and was responsible for the financials of the European Sales- and Production entities and acted also as an internal auditor. Tanja also gained many years of experience in the startup industry. She managed for a company builder various international digital, influencer and mobile advertising companies in Finance, Controlling and HR.Read more >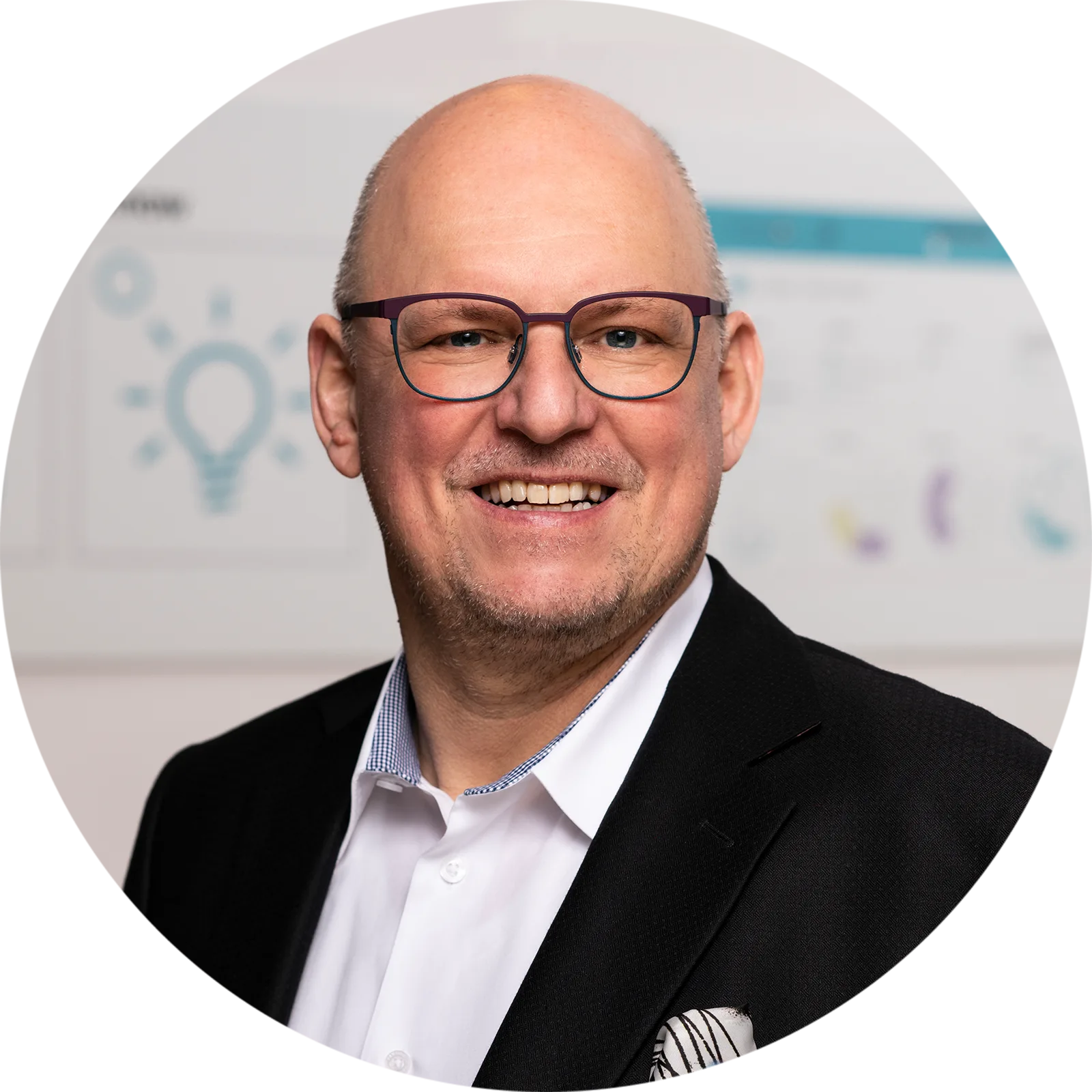 Karl-Josef Bohrer
Chief Revenue Officer (CRO) – After a career as an officer in the German Armed Forces, during which he received a degree in telecommunications and an undergraduate degreein political sciences, he began to professionally focus on healthcare. Karl has more than 30 years of experience in sales, general management roles in Healthcare (IT) and MedTech including GE Healthcare, Intersystems, Abbott Diagnostics and Curagita. He most recently worked for Siemens Healthineers,helping hospitals to focus on their core competencies in medicine while Siemens Healthineers took over the responsibility for provisioning and servicing their complete medical technology including (digital) innovation in long-term technological partnerships. Karl is co-founder and vice chairman of Qualitätsring Medizinische Software e.V. and co-manager of the Global Health Hub Germany – Digital Health Empowerment community.Read more >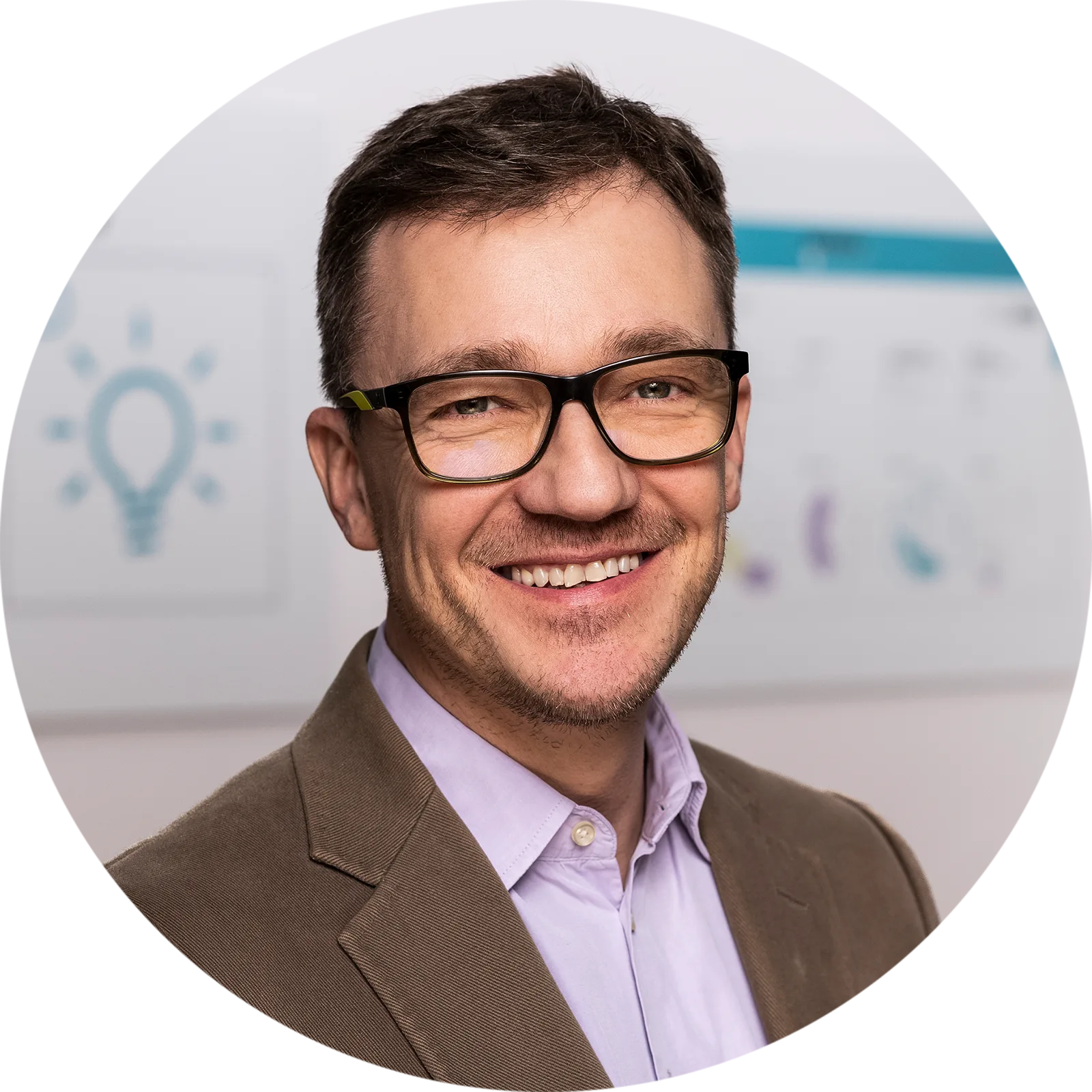 Andreas Hepfner
Chief Technical Officer (CTO) – Andreas Hepfner, the graduate in business administration (specialising in business informatics) has been an entrepreneur in the IT sector for around 30 years, after holding positions at Oracle Consulting and COLT Telekom. In recent years, he has supported various pharmaceutical and health care companies in the area of IT strategies and software development. He manages the entire technical process from the creation of requirements to software development and quality assurance. He is also involved in the DIN standardisation roadmap AI (medicine) and other committees. AI and data-driven health are the main focal points with which he brings further innovations to our software.Read more >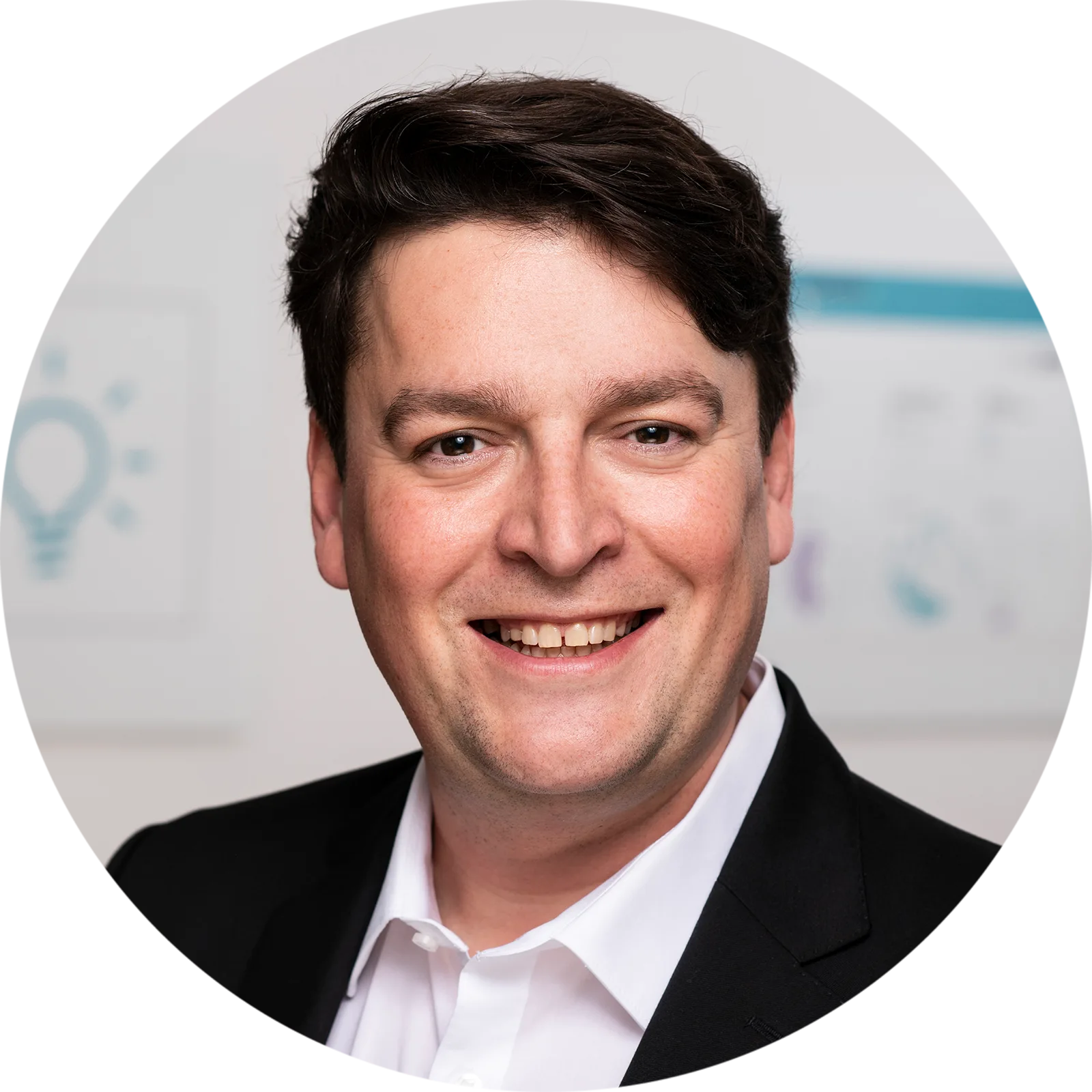 Igor Toker, Ph.D.
Chief Medical Officer (CMO) – Igor Toker is a board-certified radiologist with an expertise in the overall field of radiological diagnostics, including CT, MRI, interventional radiology, X-ray, and cardiac MRI. He has clinical experience in emergency diagnostics and therapy. He is a physician with experience across the clinical, business, and technical dimensions of health care. Furthermore, he is also a radiologist with a background in software development, data analytics and artificial intelligence. The focus here is on interoperability and digital transformation.Read more >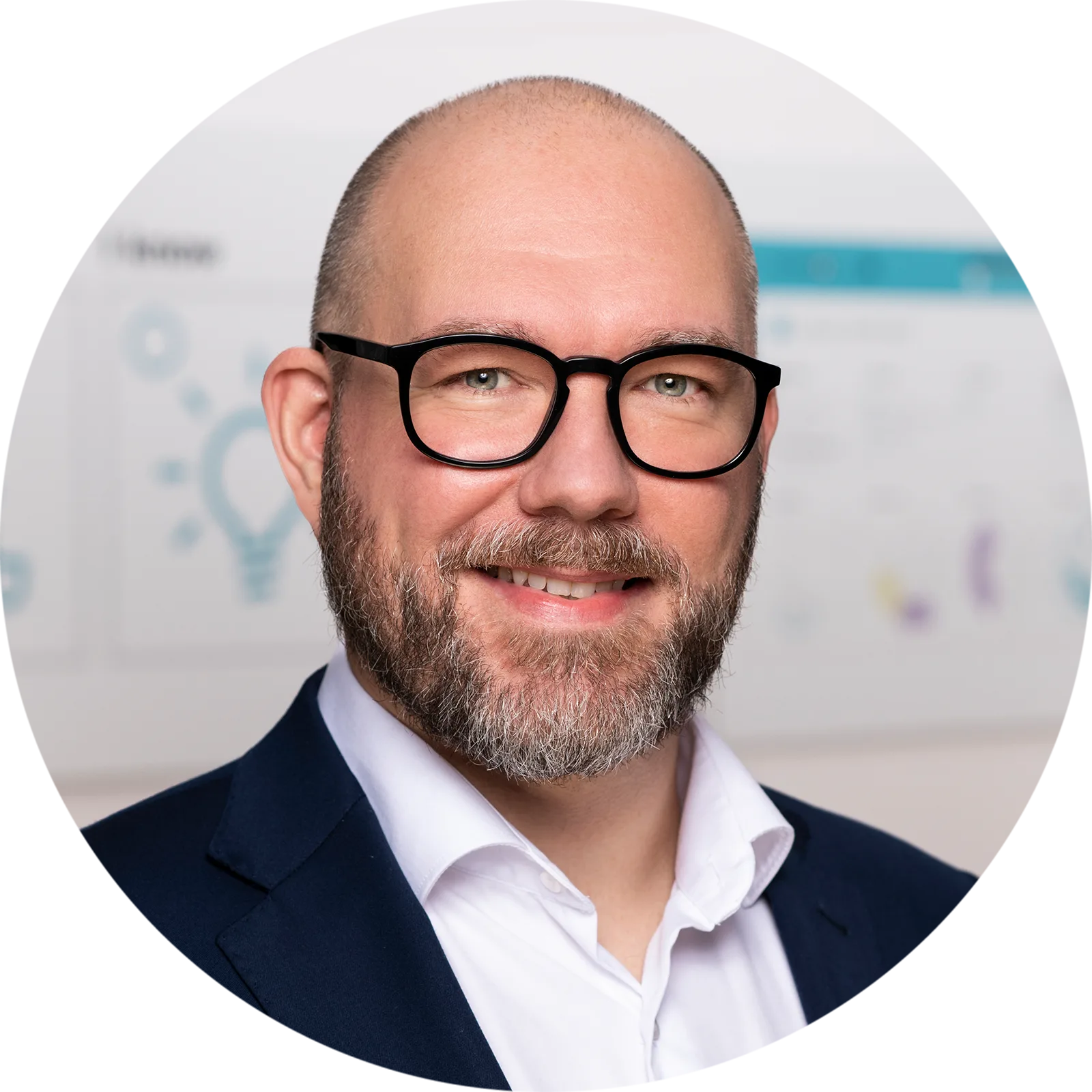 Rüdiger Wolf-Sebottendorff
Chief Service Officer (CSO) – Based on his degree in computer science with a minor in medicine at the Technical University of Munich, Rüdiger Wolf-Sebottendorff, joined Neo Q's team. Rüdiger enriches Neo Q with 20 years of professional experience in product management, project management and sales in medium-sized companies and startups in the diagnostic health IT and medical technology industry. This included positions at NEXUS/astraia, TomTec Imaging and Customed GmbH. With a focus on international B2B partner sales in hospitals as well as networked healthcare providers and as an expert for clinical interfaces and workflows, his passion focusses on building optimized rollout- and service-models as well as establishing team structures for different markets.Read more >