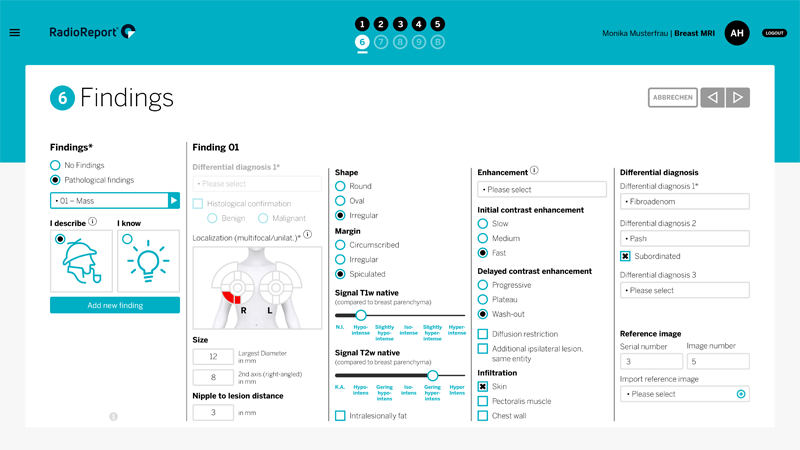 03.03.2021
Breast reporting
Diagnostic breast cancer workup relies on several imaging modalities, including mammography, breast ultrasonography, and breast MRI. The new RadioReport® Breast Module integrates images from all modalities in the reporting process, supporting you at the highest professional level.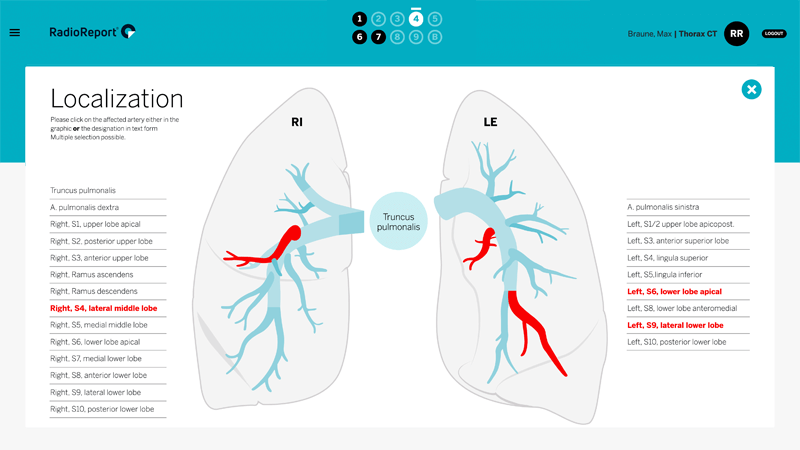 26.02.2021
Thorax CT Module
The first module in computed tomography available for immediate release is the Thorax CT Module. The module fully reflects changes in cases of COVID-19 pneumonia, and of also includes the classification for the probability of COVID-19 infection.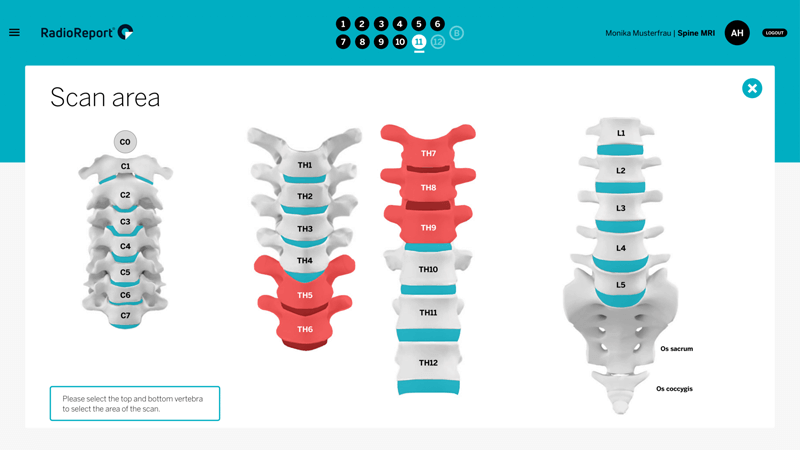 26.02.2021
Spine MRI module
The Spine MRI Module released today is the latest member of the MRI module family. This is one of the most common clinical studies and accounts for around 20% of routine diagnostic MRI.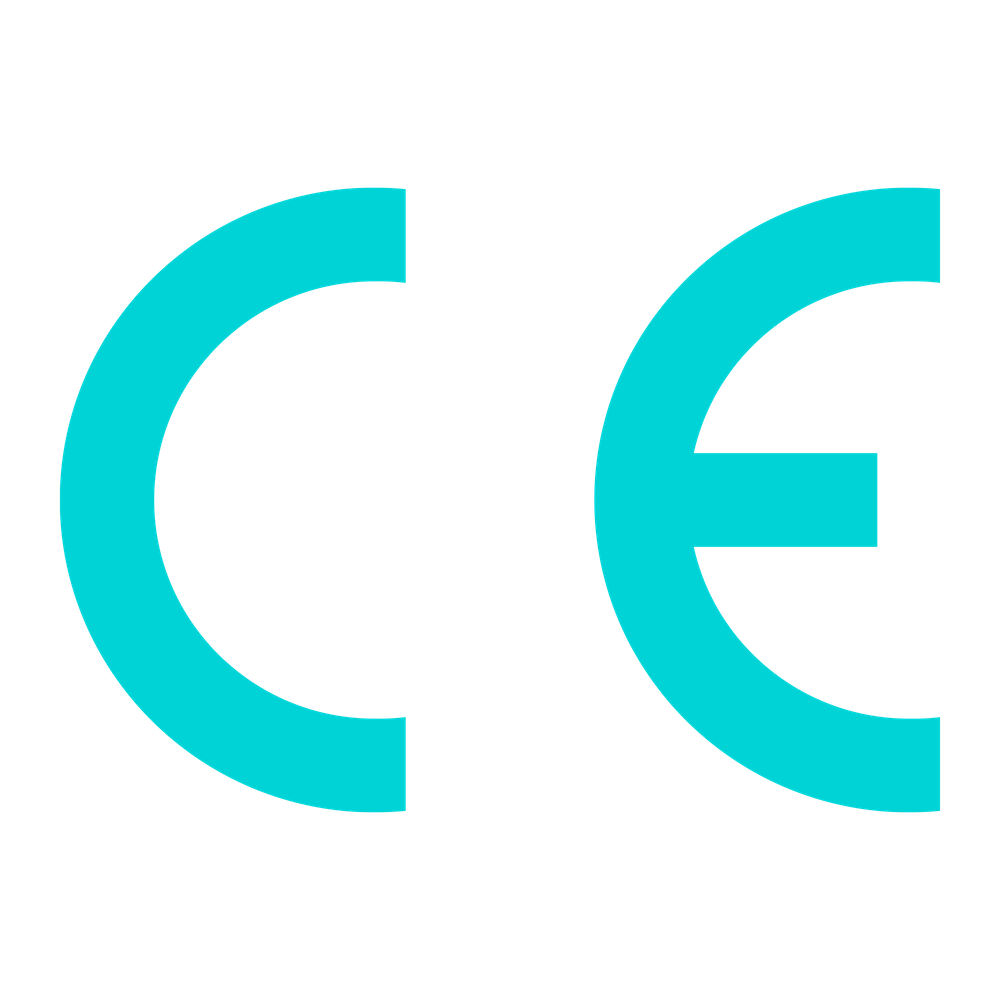 17.02.2021
CE mark
RadioReport® has been successfully certified as a Class I medical device under Directive 93/42/EEC.