You want to test RadioReport®? Then we look forward to hearing from you! Please complete the form below – our sales department will then contact you without delay.
Request a demo and further information
With RadioReport®, you can create a high-quality, stringent and comprehensible report in the shortest possible time. A report that contains all relevant information. See for yourself and request a demo for your practice, clinic or organization here.
The information provided will be used to respond via email or phone to the inquiry you have sent in to us.
Before you send your request to us, we ask you to solve the above captcha (math task)!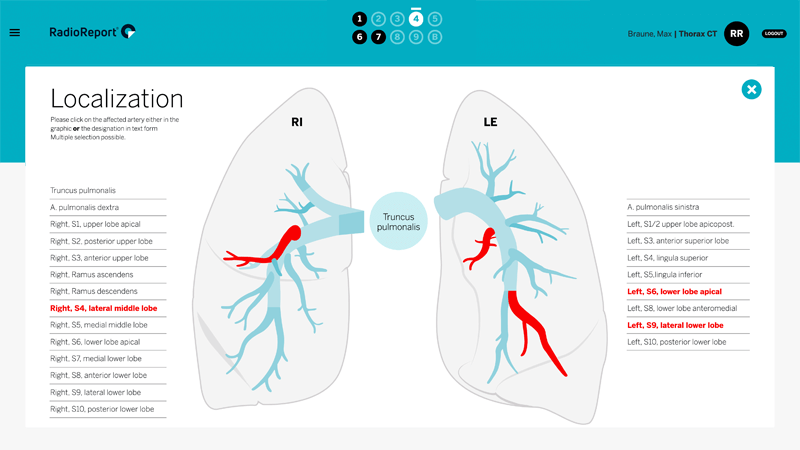 New: Chest CT module
---
In addition to the entire spectrum of chest disorders, the module can also be used to fully present the changes demonstrated in patients with COVID-19 (SARS2) associated pneumonia.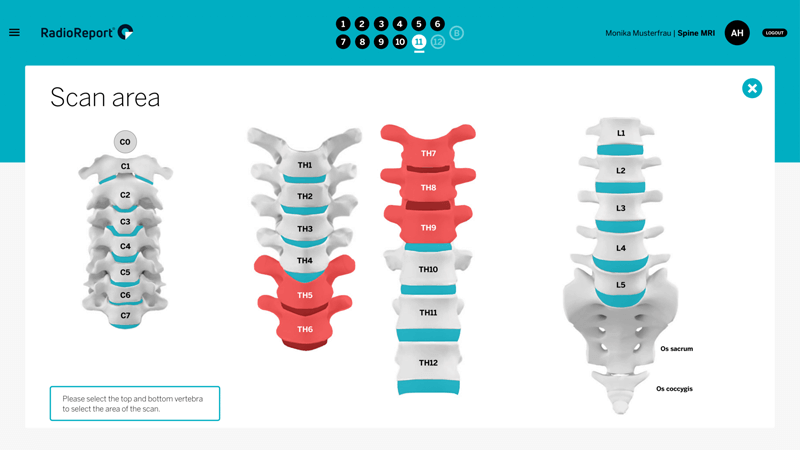 New: Spine MRI module
---
The module covers all regions of the spine from C0 to the os sacrum including the SI joints.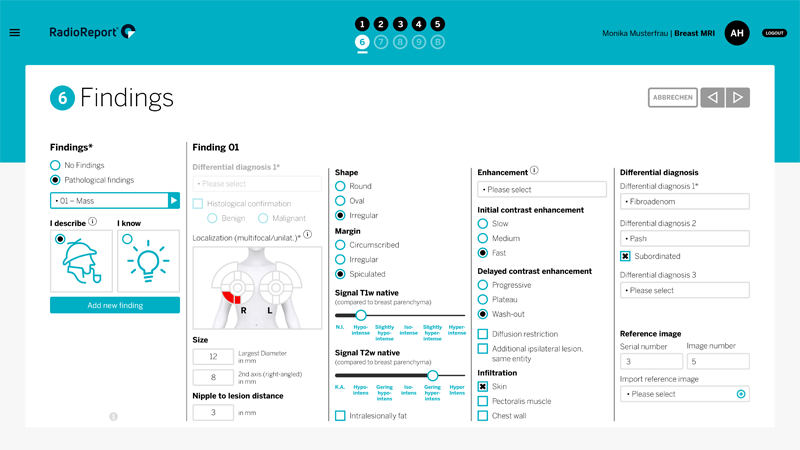 New: Breast module
---
In reporting the module incorporates images from mammography as well as ultrasonography and MRI of the breast.