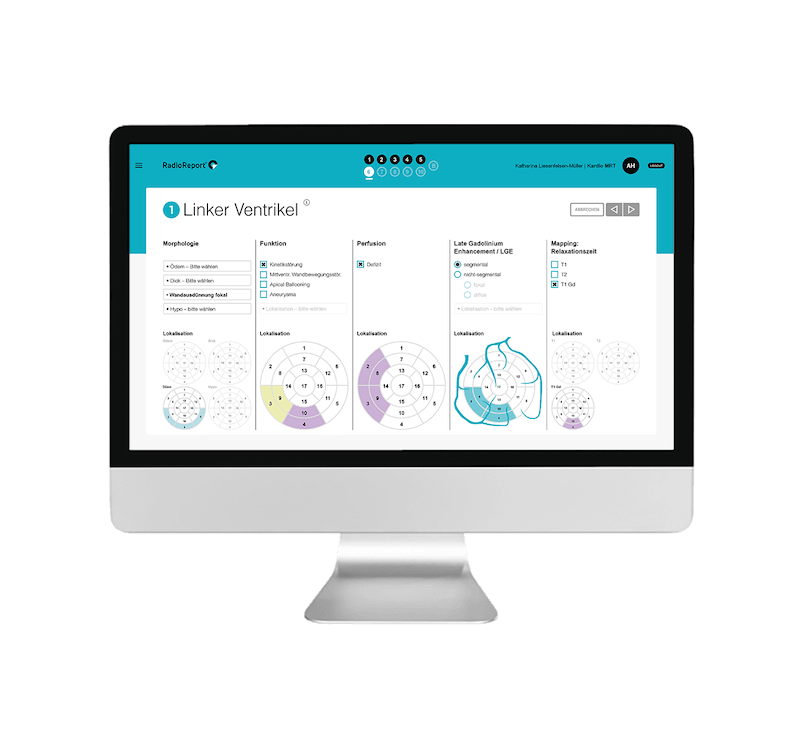 Our service gets you ready for RadioReport®.
Our team – all of them excellently trained and experienced experts in their field – offer you professional service and support. They will accompany you through the implementation of RadioReport® – starting with the analysis of your individual requirements regarding workflow and existing system landscape. Thanks to training by our medical staff, you will be able to work smoothly with RadioReport® very quickly.
In close consultation with other system providers, we ensure that RadioReport® is optimally integrated into the patient-management systems RIS (Radiology Information System) and PACS (Picture Archiving and Communication System). When this integration is secured, you can work efficiently and experience the full benefits of RadioReport®.
Our application services at a glance:
Introductory training in RadioReport® by medical professionals
Follow-up training
Workflow optimization
Support for medical and non-medical staff