News  / MR Angiography
14.09.2021
Precision and accuracy are key in MR angiography. This MR angiography guided reporting module covers the full spectrum of MR angiographic findings. It guides you in creating precise radiology reports for vascular-related disorders.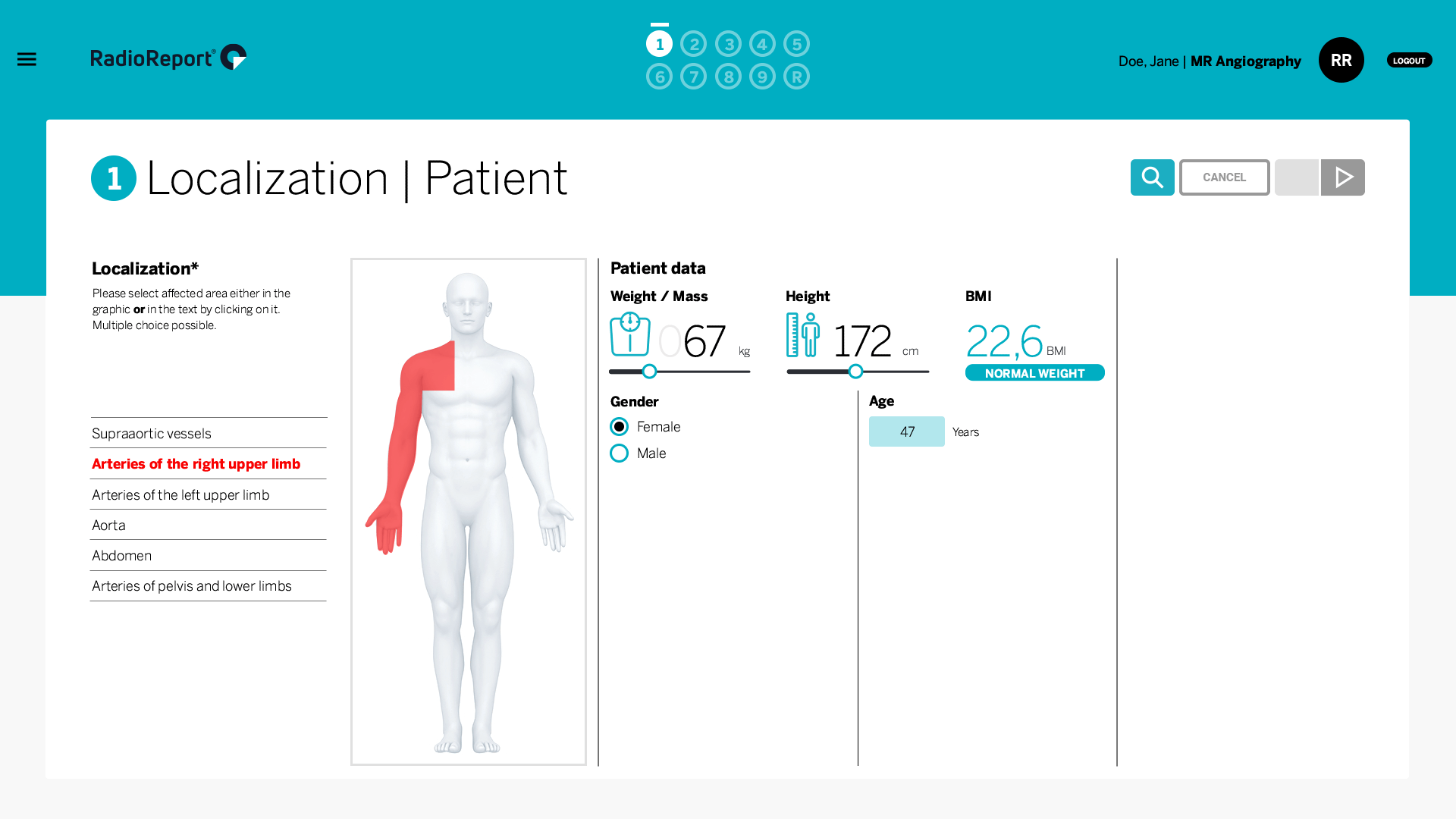 For efficient reporting, we included certified calculators, plausibility checks and specific scoring systems. Moreover, we embedded up-to-date medical information, anatomical diagrams for accurate localization, and international classifications.
Our modules help you provide value-based health care, enhance communication with the referring physicians, and improve patient outcomes.
For an optimal user experience, we design our modules in an intuitive and user-oriented way.