News  / MR Angiography
14.09.2021
Precision and accuracy are key in MR angiography. This MR angiography guided reporting module covers the full spectrum of MR angiographic findings. It guides you in creating precise radiology reports for vascular-related disorders.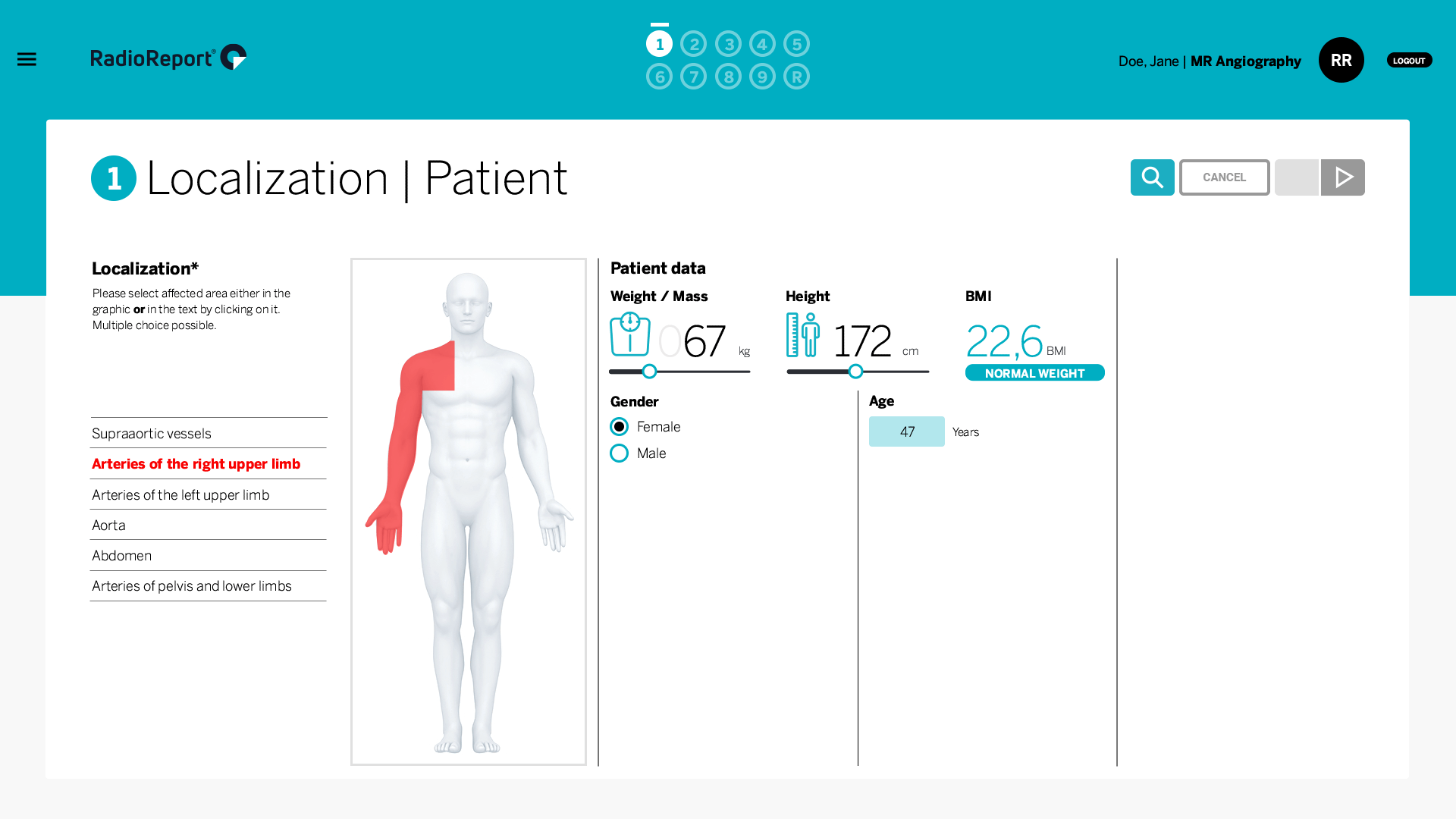 For efficient reporting, we included certified calculators, plausibility checks and specific scoring systems. Moreover, we embedded up-to-date medical information, anatomical diagrams for accurate localization, and international classifications. Our modules help you provide value-based health care, enhance communication with the referring physicians, and improve patient outcomes. For an optimal user experience, we design our modules in an intuitive and user-oriented way.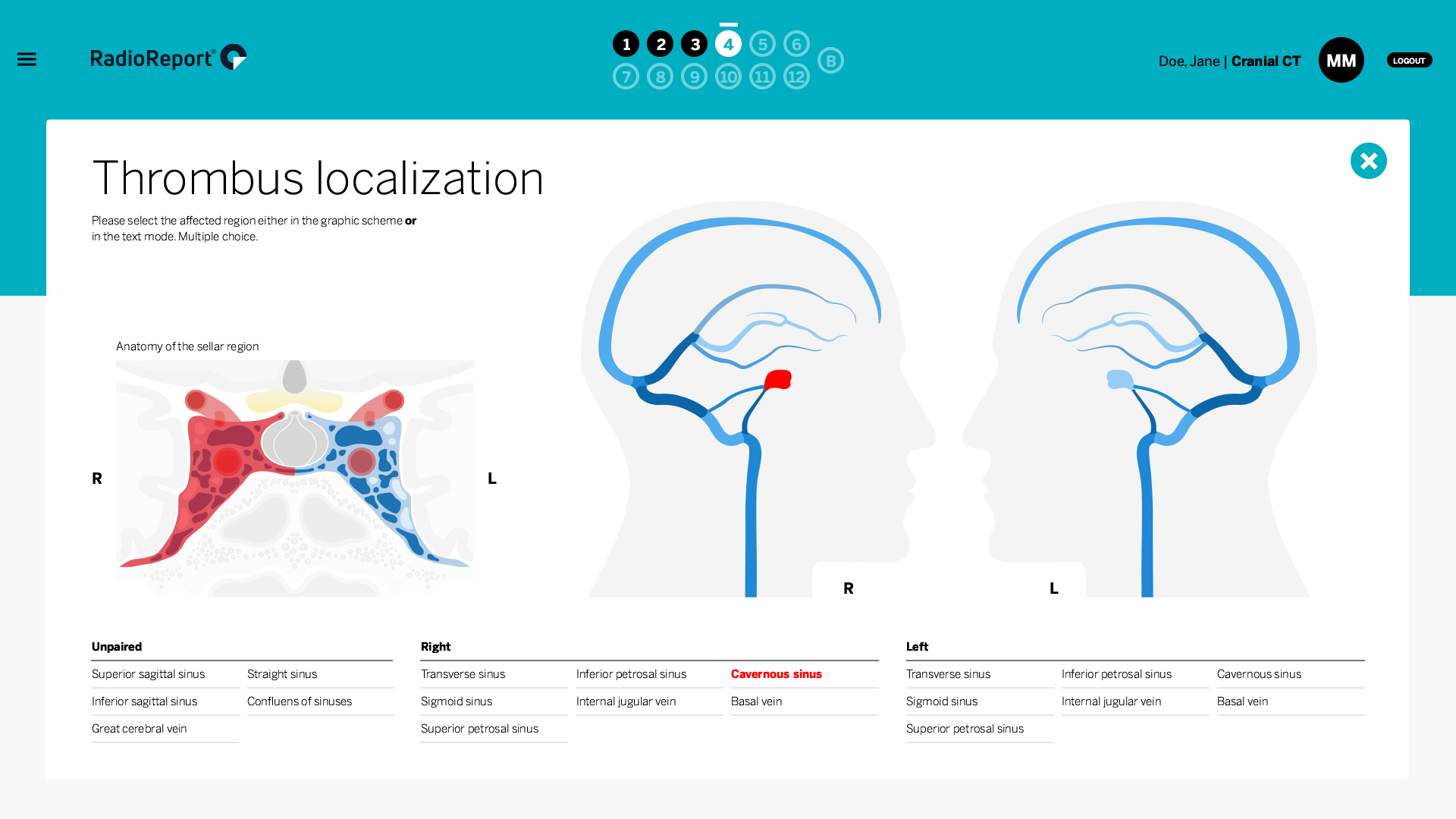 Head MRI Module
---
The head MRI guided-reporting module helps you create precise and standardized radiology reports for a wide range of head-related imaging findings. The module focuses on neurological conditions of the brain such as cerebrovascular disorders, demyelinating diseases, neurodegenerative changes, infectious diseases, and intracranial space-occupying lesions.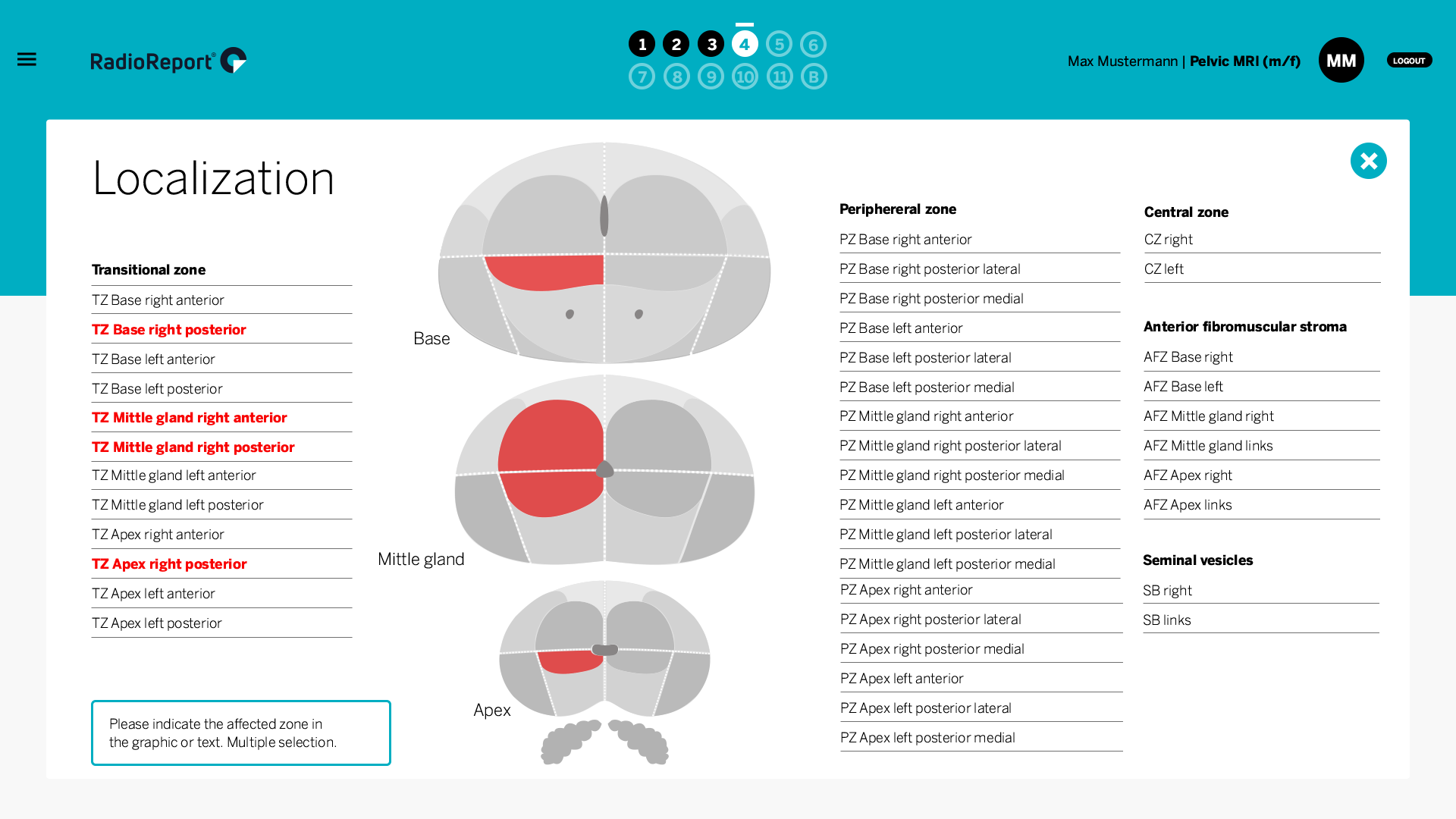 Pelvis MRI Module
---
This module covers the full spectrum of pelvis-MRI imaging findings. It provides high-quality, effective, and standardized radiology reports for several pelvis-related clinical indications.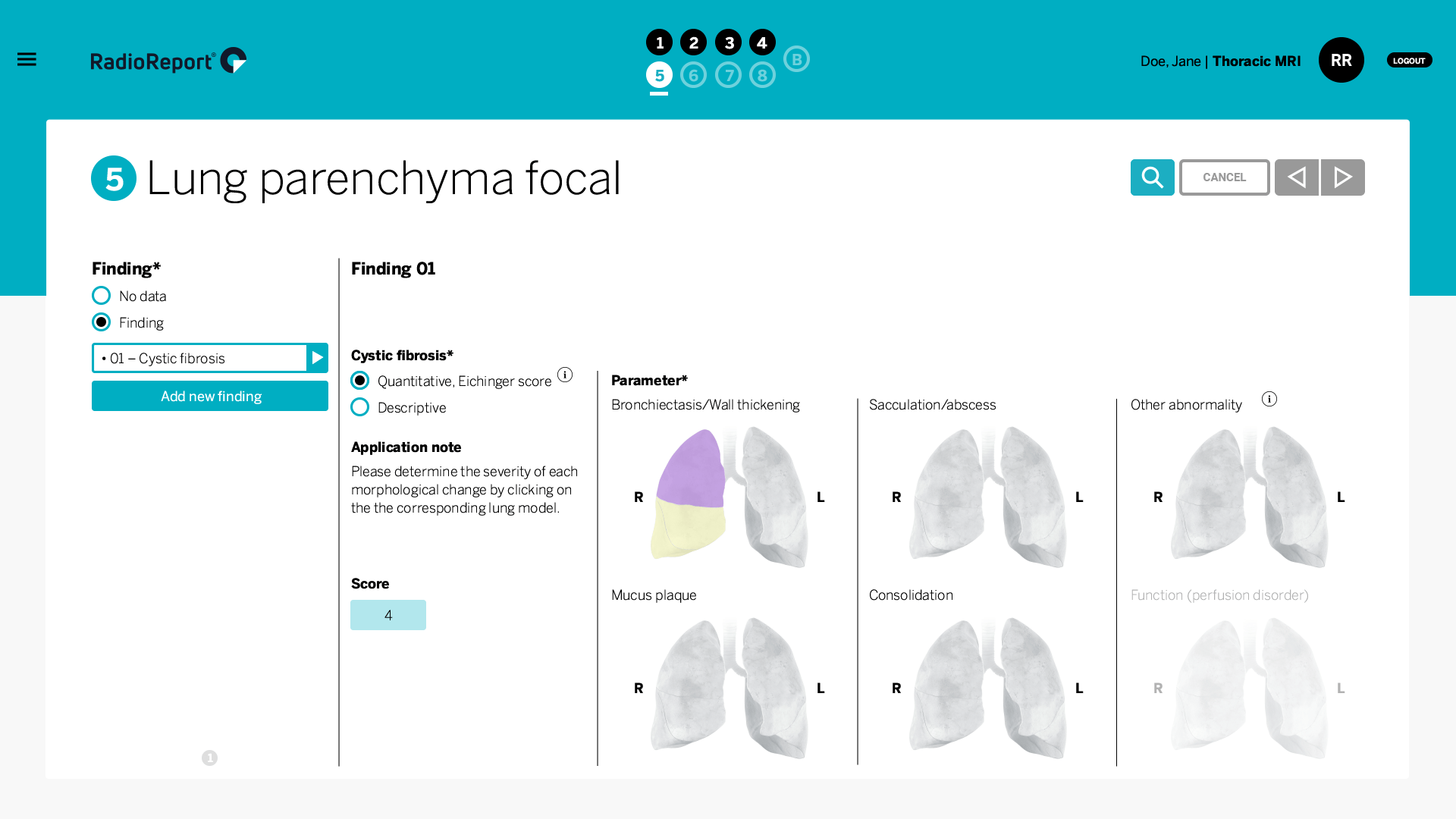 Chest MRI Module
---
Chest MRI was considered an infrequent radiological examination, but it is becoming a valuable routine diagnostic tool without exposure to radiation. This module helps you create accurate, standardized, and concise radiology reports for several chest-related indications.